A Peaceful Country Delight - Westfield, Sussex
Gift yourself a peaceful country retreat where you can connect back to nature,
bring attention to where you need it most, nourishing your mind and body with earthy goodness.
Delve into an exploration of self-discovery including daily yoga and meditation, mindful relaxation techniques, alignment focus,
and connection with breath, sound and movement.
Surround yourself with untouched gorgeous panoramic country views, bird sanctuaries, nature reserves and coastal beaches nearby.
Join Yoga Retreat Holidays for an inspirational and healing time away!
You're stay with us will be held in a beautiful Country home hidden away in the quaint and rural area of Westfield, East Sussex. Surrounded by fields of bunny rabbits, peacocks, national parks, seaside town, historical sites, vineyards and coastal sea views.

The house is beautifully laid out with separate sections including a number of queen/double/twin rooms as well as rooms sleeping 3 guests.
There are many country paths to explore on your doorstep, relax with a heartfelt book in our beautiful garden room and enjoy outdoor jacuzzi bliss.
We have a separate large sun lounge room where our practice will take place, classes outside will be weather dependant.
The house is well-loved and is set in its own gorgeous secluded location surrounded by nature and close to the sea side towns of Hastings, Rye & Camber Sands.
All rooms are spacious and light with spectacular garden views. Wifi, towels & yoga equipment are included.
WHATS INCLUDED?…
 . 5.5 hours of multi style Yoga sessions
 . Yoga Nidra deep sleep relaxation
 . Guided Pranayama & Mindfulness Meditation
 . Introduction to Qigong (moving Meditation)
 . Ceremonial cacao intention setting
 . Freshly made detox juices
 . Home cooked meals vegetarian/vegan
 . Movement, Breath & Sound workshop
 . Healing sound Meditation
 . Inclusive of Jacuzzi outdoor hot tub
 . 2 Nights accommodation in a country home
Massage treatments are available during your stay at an extra cost.
Prices start from £375
Shared & private rooms available.
To secure your place we ask for a (non refundable) 50% deposit.
Once booked you will receive a confirmation email with full details, including our venues address.
RETREAT ITINERARY…
Friday – Welcome home
17:30 Arrival, relax and unwind in your new surroundings
18:30 Cacao ceremony opening circle meditation
19:15 Warming dinner
21:00 Yoga Nidra deep sleep relaxation
Relax/Journal/stargaze
Saturday – The early bird catches the worm
08:00 Hatha Vinyasa yoga flow
09:30 Fresh juice and energising breakfast
Free time to relax/walk/get a massage
12:00 Breath, sound and movement free-flow
13:00 Nutritious lunch
Free time; relax/mindful walks/massages/jacuzzi bliss
17:00 Restorative Yin yoga and sound bath mantra meditation
19:00 Wholesome dinner
Free time/relax/journal/jacuzzi bliss 
Sunday – Feeling nourished
08:00 Dynamic yoga with an alignment focus
10:00 Warming brunch and fresh juice
Free time; relax/reflect/walks
12:30 Qigong meditation
13:30 Closing circle and delicious treat
A Peaceful Country Delight retreat in Westfield, Sussex
– Connect with your true authentic nature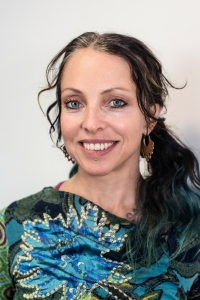 Hosted and led by Lula Rose McGill
Yoga & Movement Teacher, Nutritionist and Mindset Coach Lula has had an adventurous and diverse life, travelling and working abroad. Her journey has been one of many twists, turns and life changing events, these challenging times put Lula on a path of self discovery and healing – embodying the full benefits of yoga, nutrition, meditation and living life full of purpose – the wisdom and knowledge gained shines through her teachings.
Her unique style of yoga and movement classes combine breath and meditation as a whole mind & body experience to create an energising, nurturing and relaxing retreat – you'll go home truly rested and inspired to put your teachings into practise.
Lula is a mum to two beautiful daughters and in her free time she loves walking in nature, cooking for friends and taking her van on the road exploring.
"The location is heavenly, the studio is like a temple in the jungle and the beach is amazing!"
"The location, absolutely beautiful. A great mix of people, and with lack of phone signal and TV, we sat and "spoke" Just like it used to be.
I really enjoyed the mix of yoga, and learnt a lot of new things. Also learning that vegan food can taste so good."
"Amber was so skilled in so many different areas of yoga and meditation. She was an all singing, all dancing, one women band! It made it so varied. I tried so many new things and learnt so much. She's also an exceptional warm, caring person and this set to ethos of the whole weekend"
It was so fantastic to get away from it all, to meet new people, to eat delicious food and to be immersed in yoga and mediation for the weekend. Lula was a great host and her knowledge was so impressive. Although I've done yoga for years, I learnt so much from Lula. I left feeling both rejuvenated and rested and also very inspired. It's been just over a week since I returned but the positive effects are still with me. I very much recommend going on retreat here.
"Amber is a brilliant teacher. The atmosphere she creates is so relaxing.
I always leave her classes feeling rejuvenated, completely relaxed, and with a calm, peaceful mind. Also she really helps you to work to your full potential with every pose so you get a thorough deep stretch. I suffer with lower back pain and tension in my neck and shoulders and a general state of stress – I realise this because of how calm I feel after her classes! And it's so relieving to stretch out all my tense areas. I can't recommend her enough."
"Amber has such a great mix of a warm heart and gentle guidance to complement her knowledge of yoga & experience."
Sussex, A Peaceful Country Delight