Gift yourself a nurturing retreat in a serene magical location, where you can connect to your true authentic nature,
bringing attention to where it is needed most, nourishing your mind & body with earthy goodness.
Delve into an exploration of self-discovery including daily Yoga &  Meditation, mindful relaxation techniques, Elemental Qigong, alignment focus, ceremonial grade Cacao circle sharing with breath, sound and movement. Our aim is to offer a variety of practices allowing yourself to find what truly resonates personally to your wellbeing.
We work together with an incredible kitchen team who caters to vegan/vegetarian and gluten-free diets covering a colourful range of flavours to entertain your appetite
as well as offering dietary insight and tips, encouraging a continuation of delicious and nutritious home-cooked meals.
Surround yourself with untouched nature, panoramic sea views, waterfalls, national parks and beautiful beach bays.
Return home feeling physically refreshed, mentally relaxed, and spiritually enriched.
Join us for a Healing Adventure! ૐ
Affordable Retreats in The stunning Quaint Countryside of Sussex, The Jewel of the Balearic Islands Minorca & Koh Phangan most precious beach, Thailand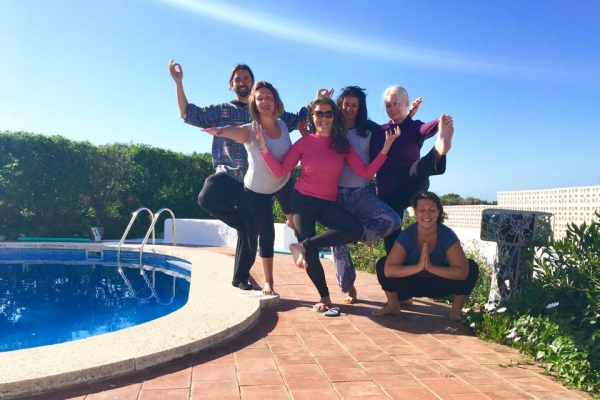 Jewelled coloured water, historical sites, secret hidden coves and beautiful white sandy beaches.
Price starting from £595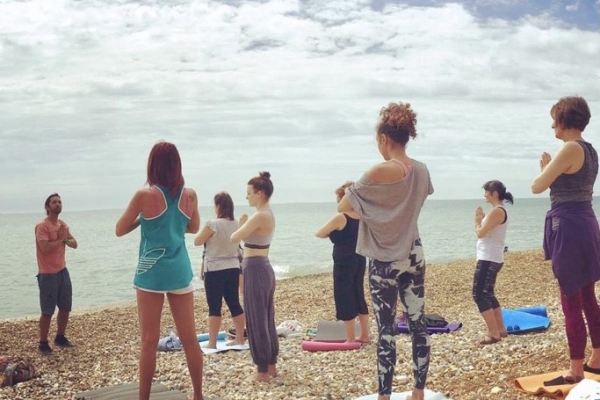 Stunning panoramic countryside views surrounded by nature and close to the sea side towns of Hastings & Rye.
Price starting from £375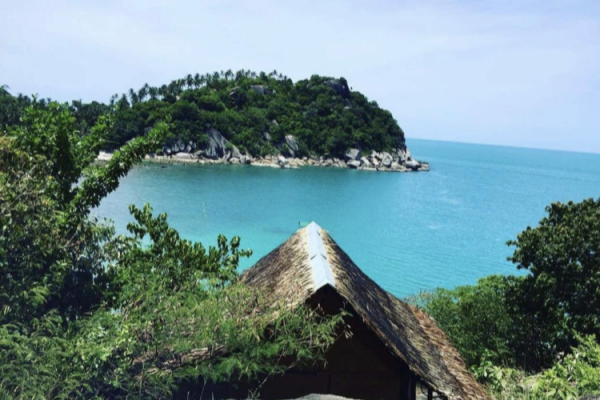 Surrounded by tropical nature – Nestled on the hilltop amongst the jungle on Haad Yuan beach
Price starting from £288

Allow yourself the time to reflect, creating positive affirmations.
Manifesting your dreams & desires reaching your highest potential.
Be at home in a peaceful environment, letting go and allowing time to relax
Embrace your inner beauty & light, shine to your fullest potential
Being supported, making new connections with like minded individuals
Lose weight naturally & holistically to attain your healthy true self
Strengthen your mind and body focusing on your achievements & goals
Allowing yourself the time to delve into an exploration of self discovery
Nourish your nutrition by listening to your body's dietary needs
"The journey is within you, breathe deep, accept and embrace"
– Amber Serene 
Beautiful heartfelt reviews
"The location is heavenly, the studio is like a temple in the jungle and the beach is amazing!"
"The location, absolutely beautiful. A great mix of people, and with lack of phone signal and TV, we sat and "spoke" Just like it used to be.
I really enjoyed the mix of yoga, and learnt a lot of new things. Also learning that vegan food can taste so good."
"Amber was so skilled in so many different areas of yoga and meditation. She was an all singing, all dancing, one women band! It made it so varied. I tried so many new things and learnt so much. She's also an exceptional warm, caring person and this set to ethos of the whole weekend"
It was so fantastic to get away from it all, to meet new people, to eat delicious food and to be immersed in yoga and mediation for the weekend. Lula was a great host and her knowledge was so impressive. Although I've done yoga for years, I learnt so much from Lula. I left feeling both rejuvenated and rested and also very inspired. It's been just over a week since I returned but the positive effects are still with me. I very much recommend going on retreat here.
"Amber is a brilliant teacher. The atmosphere she creates is so relaxing.
I always leave her classes feeling rejuvenated, completely relaxed, and with a calm, peaceful mind. Also she really helps you to work to your full potential with every pose so you get a thorough deep stretch. I suffer with lower back pain and tension in my neck and shoulders and a general state of stress – I realise this because of how calm I feel after her classes! And it's so relieving to stretch out all my tense areas. I can't recommend her enough."
"Amber has such a great mix of a warm heart and gentle guidance to complement her knowledge of yoga & experience."