Enjoy a Revitalising Retreat in a serene magical location where you can connect back to nature,
bring attention to where you need it most, nourishing your mind & body with earthy goodness.
With our sincere approach and attention to each individual, offering you daily Yoga & Meditation classes, as well as a healthy nutritionally balanced diet and a place of peace and tranquillity. You will feel nurtured, nutritiously inspired, relaxed & loved in mind, body & soul. In addition, you will also gain improved focus, body alignment, muscle tone and increased flexibility. Return home feeling physically refreshed, mentally relaxed, and spiritually enriched.
Join us for a Healing Adventure! ૐ
Affordable Retreats in The stunning Quaint Countryside of Sussex, The Jewel of the Balearic Islands Minorca & Koh Phangan, Thailand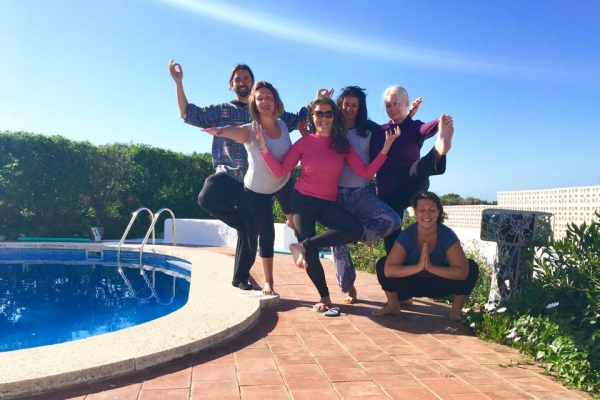 Surrounded by jewelled coloured water, secret hidden coves and beautiful white sandy beaches.
Price starting from £595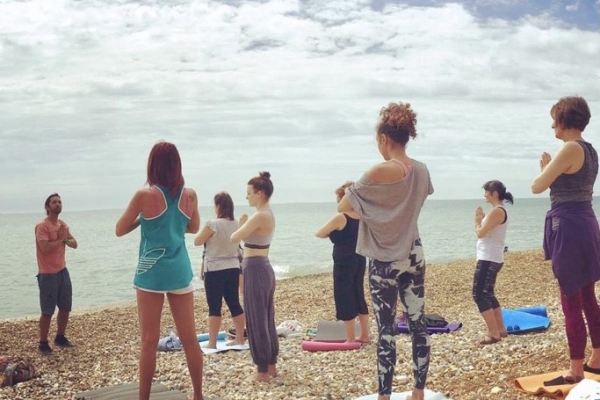 Absorbed by stunning panoramic views surrounded by nature and close to the sea side towns of Hastings & Rye.
Price starting from £375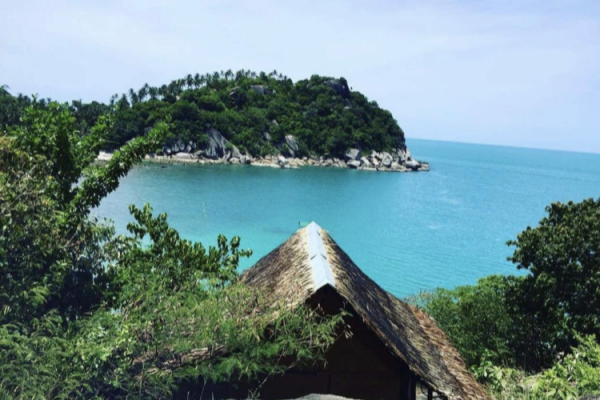 Surrounded by tropical nature – Nestled on the hilltop amongst the jungle on Haad Yuan beach – Price starting from £288

Give yourself the time to reflect & create positive affirmations. Manifesting your dreams & desires reaching your true potential.
Be at home in a peaceful environment, letting go and allowing time to relax
Embrace your inner beauty & light, shine to your fullest potential
Being supported, making new connections with like minded individuals
Lose weight naturally & holistically to attain your healthy true self
Strengthen your mind and body focusing on your achievements & goals
Allowing yourself the time to delve into an exploration of self discovery
Nourish your nutrition by listening to your body's dietary needs
"The journey is within you, breathe deep, accept and embrace"
– Amber Serene 
Beautiful heartfelt reviews
I've been attending Amber's yoga classes regularly over the last few months.
Amber's clear commitment to yoga, not only as a holistic practice, but as a way of life is deeply inspiring.
She welcomes questions and is keen to inspire others to experience the many benefits  that a regular yoga practice offers.
I enjoy the balance she offers between meditative and physical practices in the company of kindred spirits.
A dream experience – I loved everything about this retreat and learnt so much in such a short time. The food was delicious and i thoroughly enjoyed the raw food workshop and being able to talk to our chef so openly. Each yoga class was completely different but amazing too and its clear to see that Amber is a real specialist who adores what she does. She created the most beautiful and calming atmosphere from the moment we walked in the door, where everybody could do and be as they wanted. My mum and i did our morning sessions in our pyjamas, it was that relaxed! By the end of the retreat i felt like i had found myself again and was completely grounded and inspired. I keep referring back to my positive affirmation that Amber had asked us to create and is changing my life. I will definitely be going to another of her retreats – it was an incredible weekend.
Amber was so calm and lovely- her energy permeated the whole weekend. The diverse yoga styles, the calm pacing, the magnificent vegan meals and beautiful house made it a real treat. Our group of strangers gelled together beautifully and shared wonderful stories and ideas and many laughs. Bonds of friendship and understanding were built! Heart warming 😍
This was my first yoga retreat and definitely won't be my last. The classes were so varied and introduced me to different forms of yoga and meditation, qigong, etc. The food was absolutely incredible and the venue was so secluded and serene. Val and Lula brought the most amazing energy to the weekend, and the other attendees were so warm and welcoming. Everything was amazing and this was just the reset that I needed!
This retreat was a peaceful weekend getaway! The food was incredible and the yoga was accessible to everyone – we had a mixture of abilities in the group from complete beginners to yoga teachers. Everyone was friendly and welcoming and our teacher was lovely Lula – she was super knowledgable in health & nutrition and the mechanics of the body and she guided us though many different types of yoga and meditation techniques so every class was different and interesting. My accommodation was perfect – I had the fluffiest bed all to myself and felt like I was literally sleeping on a cloud! I woke up to the sound of the sheep outside and it was dreamy. The massage was also excellent 🙂
Just returned from a week's retreat in Menorca with Amber and Ivan.
What a wonderful life changing experience.
Beautiful weather, food, location and most importantly people.
The island is stunning and you have plenty of free time to explore the lovely walks and beaches.
Starting our day with Qigong on the cliff with the sun on your face is a memory that will stay with me for a long time
and Amber's yoga classes are the best I have been to.
We managed all our classes outdoors and even watched the moon on the rooftop on the last evening.
I have come home feeling so much more at peace with the world and life.
Thank you for the experience I will definitely be back.
This weekend is the definition of a yoga retreat weekend. Wonderful accommodation – luxurious and restful with spectacular sun sets viewed from the veranda across the open field land and horizon in the distance. Yoga and meditation sessions provided by a very knowledgeable coach (Amber) including calming scents and sounds to accompany the yoga. Introduction to vegan foods – a showcase of the best flavours and recipes. Like minded people making great company and new friendships. Wonderful, enjoyed every minute.
I am not sure where to start! This to me was a heart blowing experience. I was struggling for the past couple of months and needed some space and time to help me find myself and find some peace within. Well, this retreat gave me that and so much more. As an introvert, I was a bit apprehensive to going into a place where I do not know anyone, but this changed the moment I met such lovely and welcoming people. There were no expectations or judgments from anyone; I loved being able to sit in the sofa reading a book with some lovely music in the background and listening to the sounds and smells of Lula's cooking (brought me great memories from my childhood!). Valerie's Nidra, flow and yin sessions were something else, same with Lula's wholesome food and flow sessions. All of this topped up with gorgeous surroundings, a so much needed massage from Abby, lovely sunsets and such beautiful people. Just thinking about the weekend brings warmth to my heart 🙂 Thank you Valerie and Lula for all your kindness.