Meet our beautifully talented & inspirational team!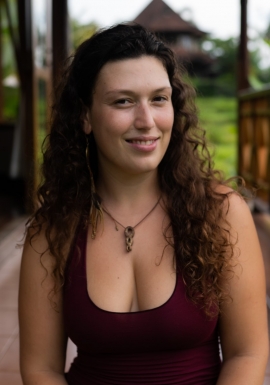 Advanced Yoga Teacher & Therapist E-RYT / Founder of Yoga Retreat Holidays
Amber was born into a holistic family, training under her fathers guidance for several years offering Massage & Acupuncture treatments in London. In her early 20's she discovered her love for Yoga and after suffering from a severe hormonal imbalance, breathing difficulties & postural out of alignment. Amber had decided it was time to give herself the love & healing that was needed, travelling to India in 2014 to find some peace & body awareness practising the art & magic that is Yoga.
She was blessed to have received wise and soulful teachings of Pranayama, Asanas, Chakra balancing, Meditation, Yoga therapy and maintaining a healthy & nutritionally balanced diet. She has seen a huge improvement in both mind & body and through a regular self-care practice and has gained strength, focus, flexibility and since her postural awareness has improved immensely.
Amber is a certified RYT 500 in Yoga therapy & multi style, her classes are compassionate, down to earth & creative. With every session she combines breath with movement, mindful connection with our true self, tuning into our alignment, bringing awareness & healing to where it is needed most. Through her experiences & inspirations it is Amber's aim to create a warm & healing safe space for those in need. Giving you the time to presently connect & help guide you on your positive yogic path.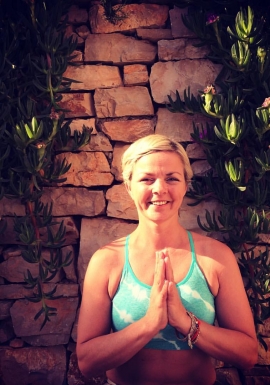 Valerie Watkinson
From a young child Valerie found a love for movement through the form of Gymnastics at the age of 6. Always moving and exploring how the body moves through a functional range, she continued her studies through contemporary dance, gaining a BA Hons Degree at Chichester University.
From here Valerie travelled to India to take her training as a yoga teacher, and continued to train back in London for a second teacher training with Yoga like Water, and further qualifications with Norman Blair Yin Yoga training.
Learning from many teachers and travelling around the world, her studies include, vinyasa flow, yin yoga, Qi-gong yoga, meditation, kundalini, breath-work and also Thai Massage.
You will find a seamless collaboration of many forms as you flow through an incredible journey with Valerie, always moving from a place of compassion, keeping everyone safe but filling the space with vibrant energy.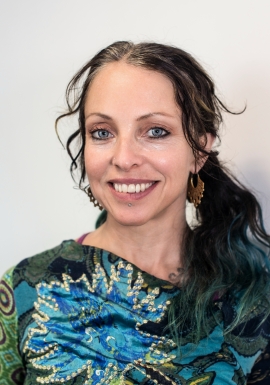 Lula McGill
Lula is a RYT 200 teacher, registered with The Yoga Alliance. She began her yoga journey yoga 15 years ago and soon discovered the healing benefits of yoga, noticing how rejuvenated, energised and calm she felt.
She spent 7 years exploring acrobatic aerial arts, partner acrobatics and functional movement. Lula soon found Vinyasa Yoga, finding its creative and dynamic nature a great support to the high strength work of acrobatics.
At the heart of Vinyasa flow is the connection between breath and movement. This creates greater mental clarity, more mindfulness and awareness in the body.
Lula's classes are grounded in strength, anatomical detail (therapeutic alignment) and mindfulness. She offers detailed verbal cues, emphasising breath and correct alignment to reduce injury and support expansion and growth in postures. She offers a safe space for students to grow themselves and their practise.