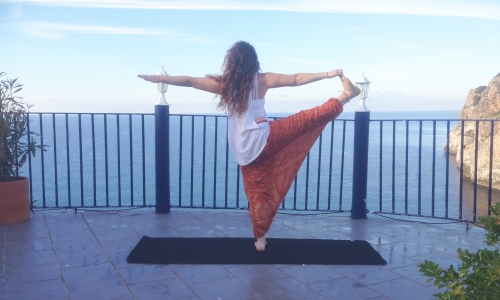 Amber Serene Yoga Therapist E-RYT
Amber has trained in various self care practices such as;
Massage therapy, Acupuncture, traditional Hatha, Yin, Ashtanga, Iyengar, Qigong, Sound, Kirtan, Ecstatic dance as well as Yoga therapy.
She had found her Yoga practice in the southern & northern parts of India finding her feet and is internationally certified as an advanced RYT 500hr Yoga teacher
with over 8 years of teaching experience.
Amber prefers to practice a more stimulating yoga style in the morning to increase energy flow like Ashtanga Vinyasa and a healing Hatha Restorative Yin practice to wind down in the evening. With every practice she combines the rhythm of breath with movement and with a mindful approach, tuning into body alignment awareness through the teachings of Iyengar Yoga and bringing healing to where it is needed it most.
One to one sessions available
Available online via Zoom/Skype
Yoga styles taught…
Hatha
Restorative Yin
Iyengar
Ashtanga Vinyasa
Yoga therapy for stress, depression, anxiety & insomnia
A healing class tailored to meet your individual needs working with different breathing techniques, guided meditation, easy comfortable stretches,
Yoga Nidra deep sleep relaxation & sound energy healing.
60 minutes £40
75 minutes £55
90 minutes £70
Concession rates available, course savings; Book 5 sessions and get 1 free!
Connect with Amber amberserene@outlook.com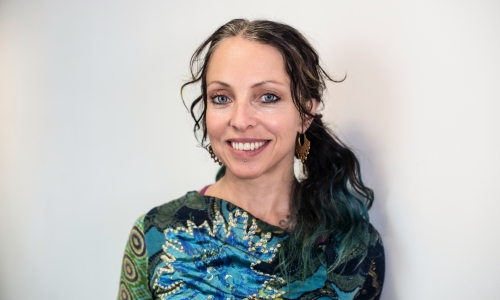 Lula Rose McGill RYT
Lula is a Yoga & Movement Teacher, Nutritionist and Mindset Coach Lula is a RYT 500hr Yoga Teacher, Level 1 Acroyoga Teacher registered with The Yoga Alliance. Lula is a qualified Nutritionist registered with ANP and a Mindset Coach for Rosanna Hanness, the maverick behind Starpeace & RozyGlow. She spent 7 years training in aerial trapeze & partner acrobatics. This took Lula travelling throughout Europe to work with world class international teachers. Injuries brought Lula back to Earth, to the yoga mat and she has been cultivating her own unique style pf yoga, movement & mindset classes ever since.
Lula has been teaching yoga, breath work, meditation, mindset coaching & movement in its many forms for the last 15 years. She has a passion for growth and learning – ever evolving her own practise. This is reflected in the creativity of her teaching, with many benefits including: Increased energy, mental clarity & wellbeing. She combines breath, mind & body awareness and musculoskeletal alignment techniques to bring the body back to its healing state. Creating a safe and nurturing container for your yoga journey to unfold.
One to one sessions
Available In person classes or online via Zoom/Skype
Yoga styles taught…
Vinyasa Flow
Hatha
Yin
Functional mobility and strength training
Yogalates – a combination of yoga and pilates
Prices…
Group classes – £10
75 minutes – £55
90 minutes – £70
Block savings & concession rates available.
Nutrition, Coaching consultations and packages available on request
Connect with Lula lularosemcgill@hotmail.co.uk
"The location is heavenly, the studio is like a temple in the jungle and the beach is amazing!"
"The location, absolutely beautiful. A great mix of people, and with lack of phone signal and TV, we sat and "spoke" Just like it used to be.
I really enjoyed the mix of yoga, and learnt a lot of new things. Also learning that vegan food can taste so good."
"Amber was so skilled in so many different areas of yoga and meditation. She was an all singing, all dancing, one women band! It made it so varied. I tried so many new things and learnt so much. She's also an exceptional warm, caring person and this set to ethos of the whole weekend"
It was so fantastic to get away from it all, to meet new people, to eat delicious food and to be immersed in yoga and mediation for the weekend. Lula was a great host and her knowledge was so impressive. Although I've done yoga for years, I learnt so much from Lula. I left feeling both rejuvenated and rested and also very inspired. It's been just over a week since I returned but the positive effects are still with me. I very much recommend going on retreat here.
"Amber is a brilliant teacher. The atmosphere she creates is so relaxing.
I always leave her classes feeling rejuvenated, completely relaxed, and with a calm, peaceful mind. Also she really helps you to work to your full potential with every pose so you get a thorough deep stretch. I suffer with lower back pain and tension in my neck and shoulders and a general state of stress – I realise this because of how calm I feel after her classes! And it's so relieving to stretch out all my tense areas. I can't recommend her enough."
"Amber has such a great mix of a warm heart and gentle guidance to complement her knowledge of yoga & experience."