Amber has trained in various styles of yoga in the southern & northern parts of India. She is a internasionally certified advanced Yoga teacher with over 5 years of experience. Amber loves to focus on the breath, being mindful & present with each moment, connecting with your body & oneness, correcting your alignment & posture, bringing your awareness & healing to where you need it most.
She has a great method of teaching beneficial for everyone, creating her own unique flow listening & connecting to her students.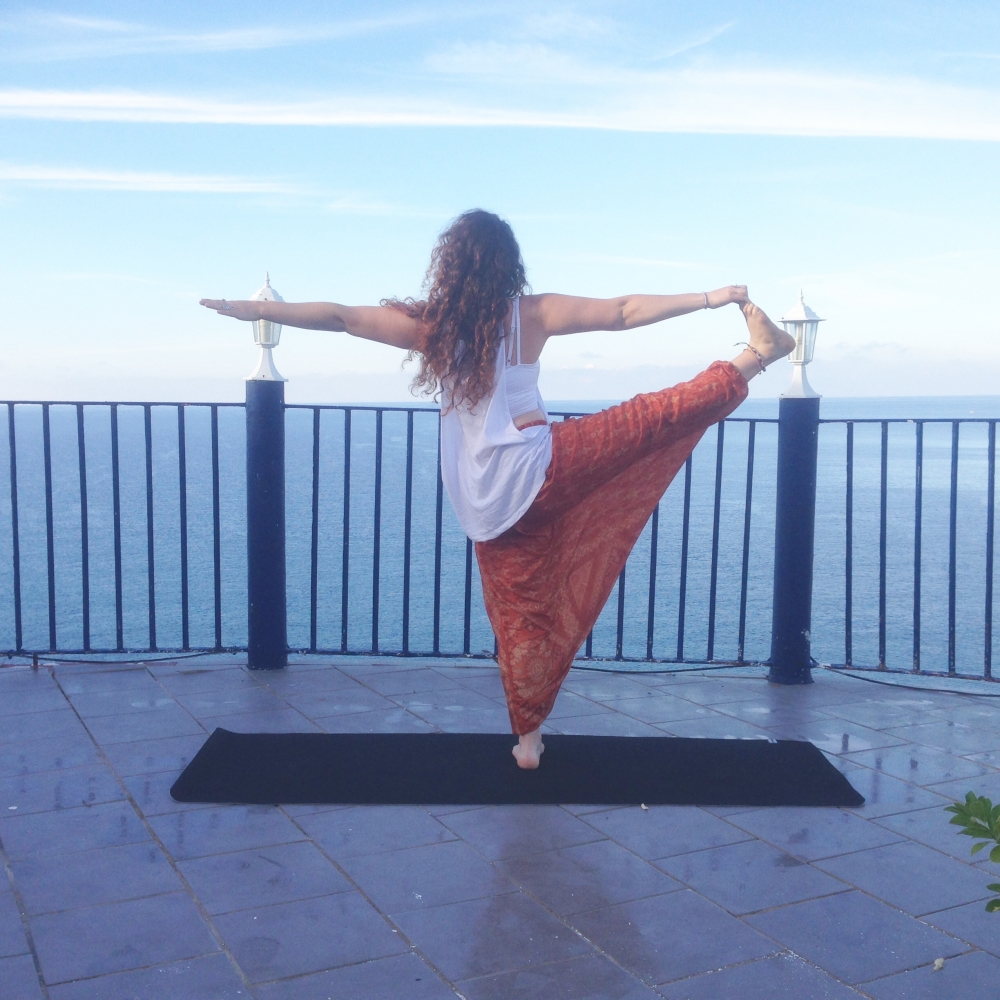 2017 Ambers Class timetable
Weekly Yoga classes
Mondays 5.30 – 6.30pm – Ashtanga & Iyengar £7/Block of 6 – £36
Tuesdays 10 – 11am – Active Hastings over 50's class £3 Drop in
Wednesdays 7 – 8.30pm – Hatha & Yin £8/Block of 6 – £42
(Please note there will be no classes until the 18th of September)
Located in the historical part of the Old Town, The hall has a lovely feel and is warm & spacious with bright sky lights. Held at 142 All Saints' Street, Hastings TN34 East Sussex.
All levels welcome & Yoga equipment is provided. See you on the mat! 😉
Yoga & Meditation Day Retreats
 in Hastings Old Town.
Monthly Saturday Day Yoga Retreats (During the summer months).
Time: 10am – 2pm
Price: £30
Meeting point: Boat & Yacht Club Rock N Ore car park, Hastings Easy Sussex.
Summer's Sunshine Day Yoga Retreats
Starting our morning with a sea view awakening outdoor Meditation class held at Rock N Ore Beach. We will then enjoy a mindful silent walk up the East Hill for a nourishing Hatha & Yin Yoga class with a sound healing relaxation to finish. After our healing Yoga class we will have a picnic where I will serve us a delicious uplifting freshly made juice & a colourful vegan meal. We look forward to spending a lovely Day Yoga Retreat with you! ☯️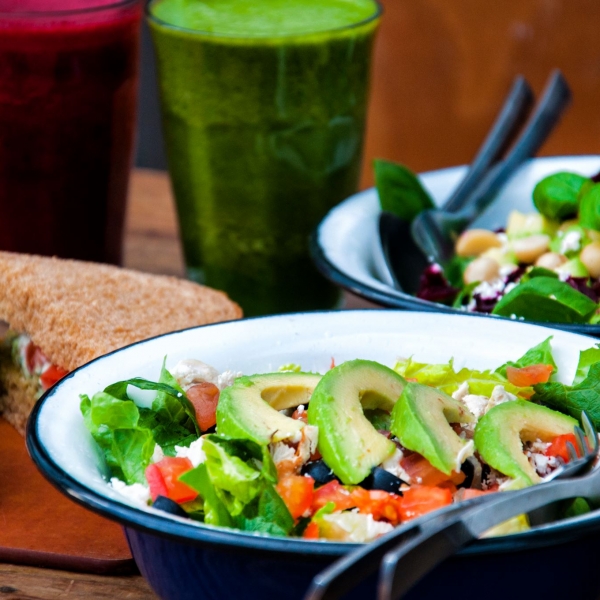 Private one to one classes 
Amber offers one to one classes at her private yoga space in the heart of Hastings Old Town and works mobile in East Sussex, travel costs may apply.
Ashtanga, Vinyasa & Iyengar class – 1 hour £30 (Physically challenging)
Hatha Yin & Restorative class – 1.15 hour £35 (Healing & a deep stretch)
Yoga therapy for stress,

depression, anxiety

& insomnia
This class will be especially catered to your individual needs working with different breathing techniques, deep meditation, easy comfortable stretches, Yoga Nidra relaxation & sound energy healing.
1 hour £30
Online Skype one to one classes are also available get in touch for more information.
Outdoor summer Yoga & Meditation classes! ☀️ 
Located either on Rock N Ore beach the most beautiful & natural part of Hastings sea front or up on the East Hill surrounded by peaceful nature and far reaching paranomic sea views.
1 hour £5 
Keep and eye out & subscribe to our social media for future dates.
Read what our happy yogis have to say...
Warm and welcoming class in the old town, definitely recommend it.
Will be going back.
Thank you Amber.
Great day . Very friendly welcoming people .lovely vegan lunch after meditation , Qi Gong and an excellent yoga session . Thank you so much Ivan and Amber Serene really enjoyable day . 🙏🏻 x
I just want to let people know how much of a B-E-A-UTIFUL weekend I had at the 'Awakening Spring Yoga Retreat' in the Lake District 
 I had a completely serene experience the whole time. Set in the most breathtaking landscapes, our home was an old stone farmhouse which is found through a gap in a hedge and across a bridge over mini waterfalls! Whilst in our little hideaway not a single bother from the outside world was allowed to penetrate the bliss we felt... I have never slept so well. Through the early morning Qigong classes with Ivan I learnt a lot about myself and about the powers I hold within. I learnt how harnessing the earth's energy can put you in touch with yourself and everything beyond yourself which feels absolutely amazing. I really enjoyed the yoga classes which were set in the most perfect atmosphere. Even as a beginner in yoga I had no trouble learning under the teaching of the tranquil Amber, as she addressed us softly, gently and fluently, guiding us through each movement. The evening yoga mediation sessions were so peaceful that some of my fellow retreaters fell asleep during the class 
💖 I also very much enjoyed learning about natural, healthy nutrition in the raw food workshops, aswel as having fun whilst we made yummy snacks. By the end of the weekend I felt quite bonded to everyone in the group despite us having been strangers... What I have gained from this experience cannot be measured, nor can the love I felt from Amber and Ivan in sharing their enlightening way of life! I've definitely grown closer to my own true self and have excelled on my spiritual journey. I can't recommend their retreats enough and will definitely be attending again! Peace and Love To All 
Just returned from a week's retreat in Menorca with Amber and Ivan. What a wonderful life changing experience. Beautiful weather, food, location and most importantly people. The island is stunning and you have plenty of free time to explore the lovely walks and beaches. Starting our day with Qigong on the cliff with the sun on your face is a memory that will stay with me for a long time, and Amber's yoga classes are the best I have been to. We managed all our classes outdoors and even watched the moon on the rooftop on the last evening. I have come home feeling so much more at peace with the world and life. Thank you for the experience I will definitelybe back. You are an amazing couple xx
The amazing and lovely Amber is a great yoga teacher, that is always looking to learn more herself too, and has now started making wonderful vegan, organic products too! Perfect for treating that special person (maybe yourself)!
I have massages from, do yoga with, and use hand made organic vegan rose and shea nut body butter from Amber Serene.
Her massages are amazing! Her hands are incredibly strong and get into and release very deep knots - somehow she just knows where they are!, yet as soon as she places her hand on my back to begin I feel what I thought was my relaxed body relax even more under her calming touch!!
Yoga with Amber is so peaceful and calm and covers the full stretches without feeling strained or sore afterwards. 
Her body butter, which I also use on my face, is heavenly fragranced and so nourishing and it is very reassuring to know the ingredients are organic and vegan.
I have recommended her to my husband and friends who also enjoy her yoga and massages. Thank you lovely Amber
Wonderful classes but most of all ambers face creams have been a miracle for my skin I was suffering with adult acne and after 3 weeks of using her cream and trying everything ive just got a few scars and marks that are healing fast. Absolute miracle !
Amber's teaching has completely transformed my yoga practice for the better.
In class she clearly and intelligently directs my awareness so that I now appreciate the purpose of each asana and have a stronger connection with my body and the movement of energy through it.
Amber encourages us to be curious and explore different postures.
The classes are intense, the work goes deep and stays in the body long after class is over!
I highly recommend her class.
I've been attending Amber's yoga classes regulary over the last few months.
Amber's clear commitment to yoga, not only as a holistic practice, but as a way of life is deeply inspiring.
She welcomes questions and is keen to inspire others to experience the many benefits  that a regular yoga practice offers.
I enjoy the balance she offers between meditative and physical practices in the company of kindred spirits.
Amber has the most beautiful energy and compassion to your energetic state ..I always leave yoga or massage feeling better peaceful and clear.. she really is magical xxx